This is a free WiFi service offered to residents of Sanson Village and visitors by Spinning Planet Limited and Weekend Craft. The service is available at the Sanson Playground and the corner of Fagan and Phillips Streets - more locations coming soon: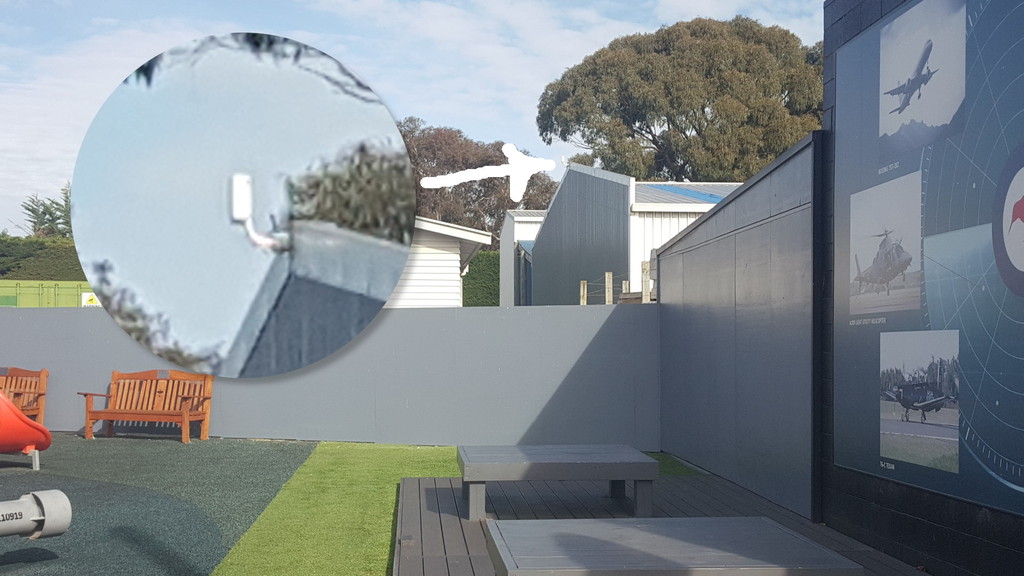 Here's the present coverage map: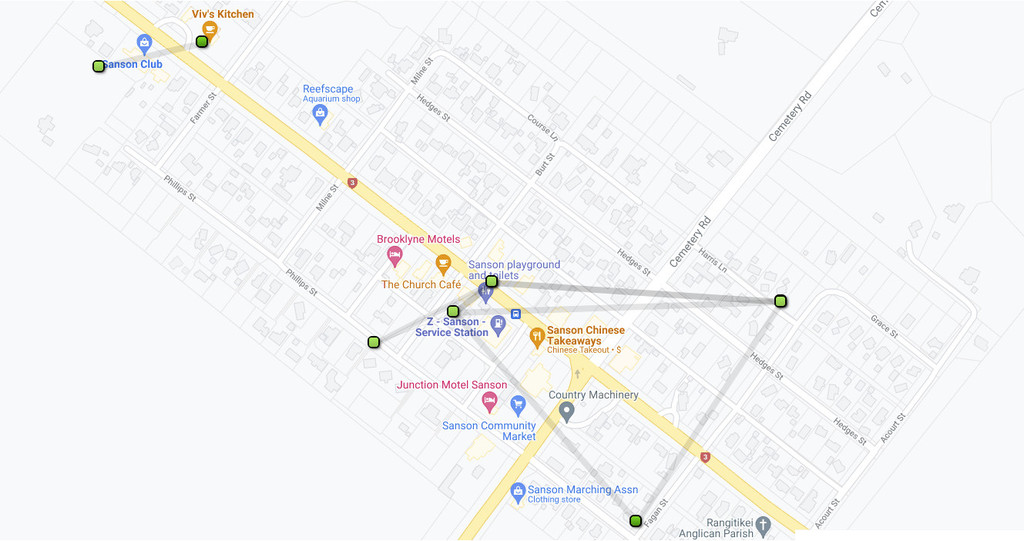 The free wifi is avaiable in those two areas as long as you have direct line-of-sight to the transmitter on the corner of Phillips and Fagan Streets or the one on the top of the Weekend Craft workshop.
Download speed is restricted to 2 Mbit which is fine for most Internet usage like Facebook, Gmail and YouTube.
All information on the WiFi network is anonymous and isolated. We can not intercept your data and neither can anyone else on the network so your connection is safe.
Free wifi is available from 5.30AM to Midinight every day.
How to connect
When you're within range, this will pop up on your phone - if it doesn't, go to your Wireless Settings and choose "sanson-free-wifi". A page will display on your phone where you can click "Continue to the Internet". Once clicked you'll have full internet access: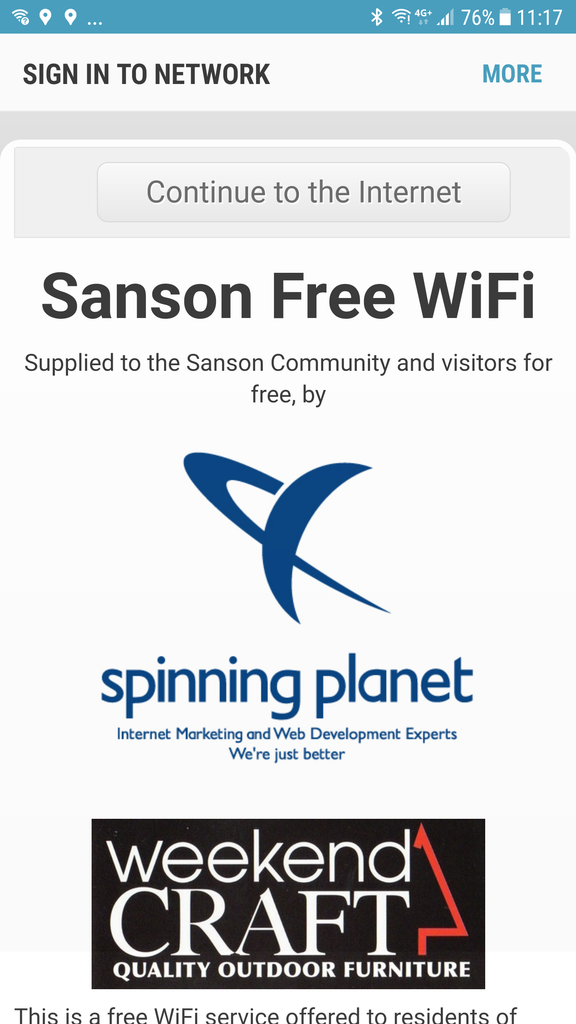 No personal data is collected by this service. Here's an example of our Administration panel that just shows general statistics to help monitor the service. Spinning Planet is an ethical business and respects your privacy and security: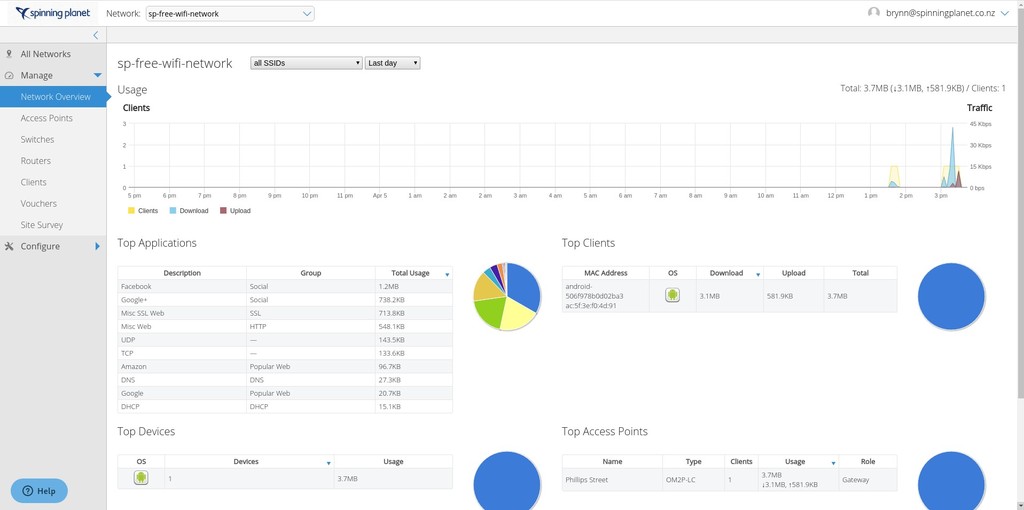 If you have any questions, please contact support@spinnningplanet.co.nz
Brynn Neilson (Owner)
Spinning Planet Limited
www.spinningplanet.co.nz